If you're on dialup - this may take a bit!!! - more pictures coming soon!!!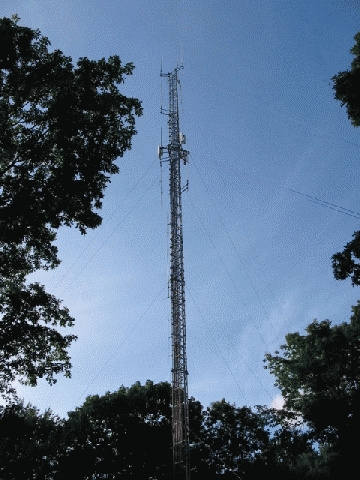 One of our towers

Repeater Shack - wow, the times are a changin' when they have full grid power, masonry, and even climate control!!!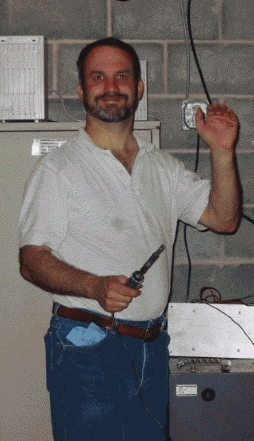 Would you trust this man with your repeater????? - Dana, KB1AEV wielding his implements of electronic destruction and mayhem.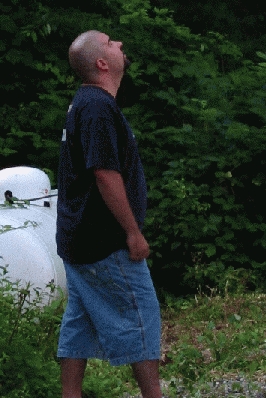 Man, I hope Dana doesn't fall off that thing....... then I'll have to climb up there!!!